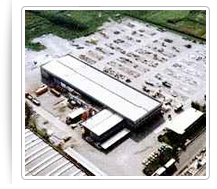 De Lucchi spa was founded in 1982 when the new plant has been built in Trezzano Rosa. It merged the long experienced De Lucchi's family who were galvanizers since 1947, together with the innovative techinical view of Bisol's family involved in HDG since late '60s. The company continuosly improved its technologies and services. Nowadays the sheltered facilities extend on 6.000 m2, been part of a 65.000 m2 wide area.
Efficiency, flexibility, service, high skills, innovation: these are keywords on our daily work looking towards the customer needs.
The management issued a certified Quality Management System about all processes, certified by third parties and it complies to ISO 9001:2015.
De Lucchi S.p.A. management agree with Social Accountability principles based on Italian law D.Lgs. 231/01. The company issued a Ethical Code to define the right behaviours for everyone related to managers and workers (see Italian language page).